Détails

7TH GENERATION INTEL
®

CORE™

i

7 PROCESSORS

The perfect combination of MSI gaming laptops and 7th Generation Intel® Core™ i7 Processors shall bring you up to 10% performance enhancement of smoother VR experience. The 7th generation Intel Core H series processor utilizes a power-efficient microarchitecture, advanced process technology and silicon optimizations to deliver faster performance than processors of the previous generation. CPU core performance of Core i7-7700HQ is 8% faster than i7-6700HQ under average usage. CPU multimedia performance is enhanced, making it 10% faster than i7-6700HQ. 4K video decoding/transcoding is also improved 15%. The new media engine of the 7th generation Intel Core H series processor also delivers power-efficient VP9 and HEVC 10-bit hardware acceleration. 4K video playback with HDR visual quality is therefore significantly improved versus previous generation processors.

* This feature may vary by SKU and country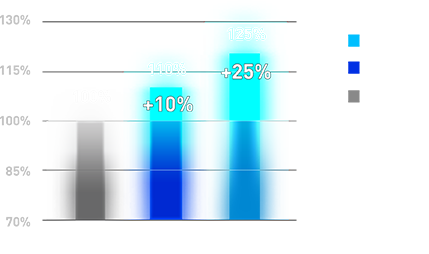 PCI-E GEN3
x

4 SSD – ULTRA SPEED STORAGE

Get in the game before everyone else with the latest PCI-E Gen 3.0 x4 bandwidth utilizing NVMe technology on single M.2 SSD. Harness the full performance potential of the Gen 3.0 SSD through the optimization of the hardware and software outputting extreme read speeds up to 2200MB/s, 5x faster than SATA3 SSD's.

*This specification may vary by model.
LATEST ARCHITECTURE DDR4-2400 MEMORY SUPPORT
Get the best possible performance out of your notebook with support of the advanced DDR4-2400 memory, achieving over 32GB/s in reading speed and 36GB/s in writing. With over 40% faster performance than previous generations DDR3-1600, DDR4-2400 is the new laptop standard to take your extreme gaming experience to the next level.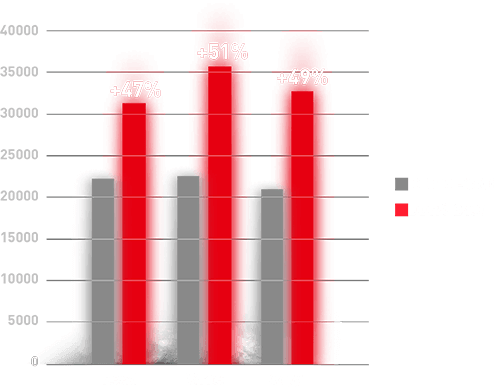 DYNAMIC TEMPERATURE / PERFORMANCE BALANCING
The exclusive MSI "SHIFT" technology pushes system to the extreme while minimizing noise and temperature. Switch between different profiles either push your system to the extreme or in the pursuit of longer battery life. Easily activate it by pressing the FN + F7 hotkey combo, or via the Dragon Gaming Center.
ONE PORT FOR ULTRA DATA TRANSFER, 4K PIXELS AND 5V/3A DEVICE CHARGING
MSI is the first in the world to adopt the Thunderbolt 3 interface on its gaming notebooks. The latest and fastest interface Thunderbolt 3 supports up to 40Gbps data transfer rates and 4K displays with daisy chain capabilities. Its USB 3.1 ultra speed interface supports up to 5V and 3A current output for charging.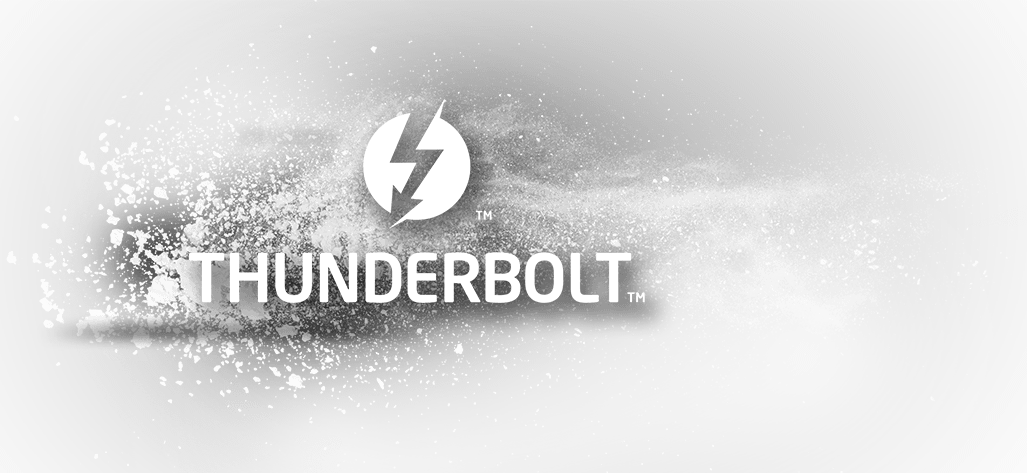 Data transfer speed up to 40Gbps


Charging higher-power devices with 5V @ 3A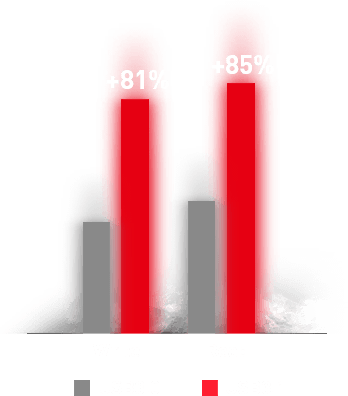 CONNECT 4K
60Hz display with single Thunderbolt™ 3. Enjoy your game with double the sensation.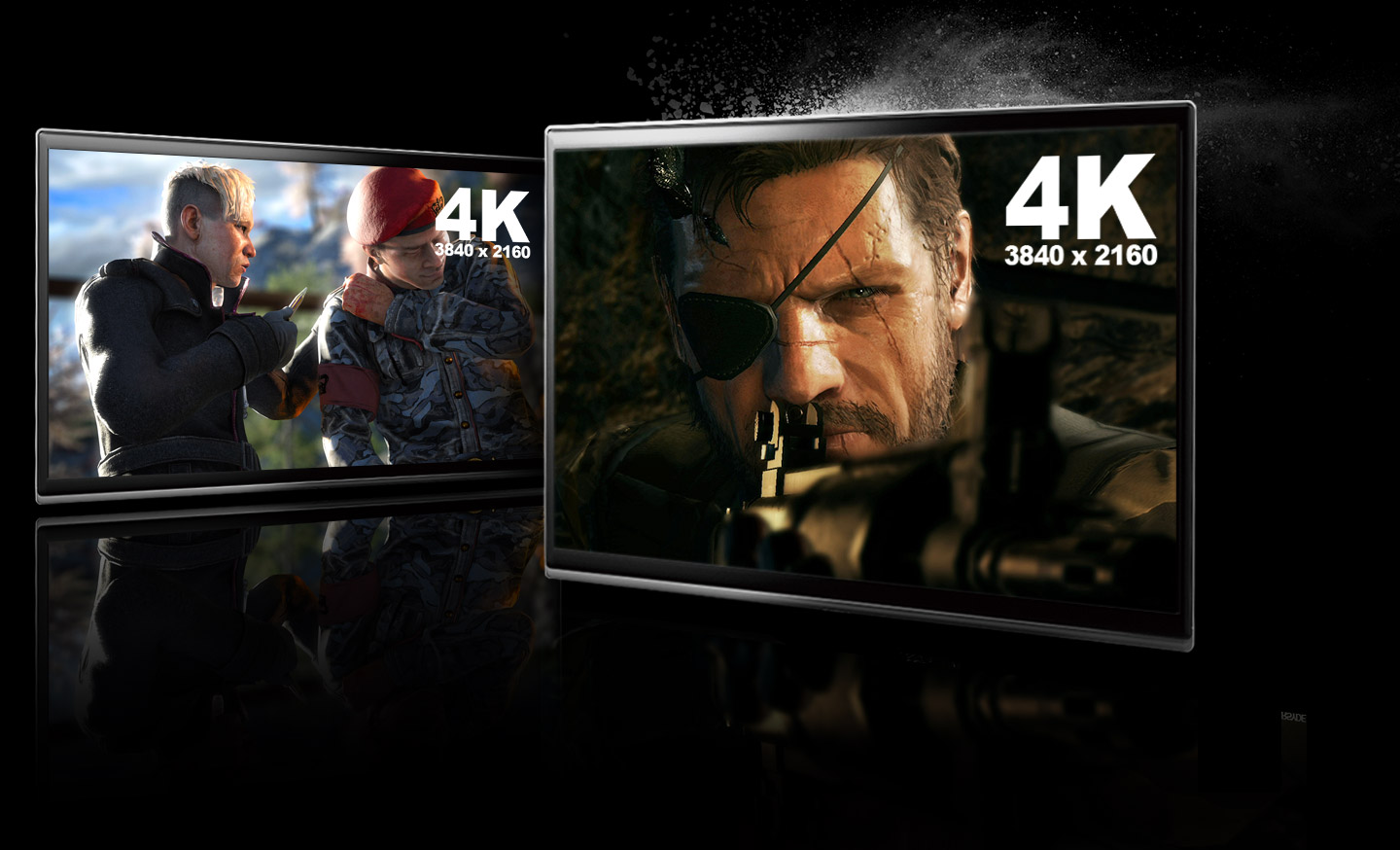 COOLER BOOST TRINITY - TRIPLE ENHANCED FANS FOR ULTRA SLIM PLATFORM
Heat is the most original element on earth. It's pure physics that more energy will generate more heat. Cooling is therefore a knotty task to tackle with. Cooler Boost Trinity consists of triple enhanced fans, the Whirlwind Blade. Number of blades reaches up to 41, increasing 30% more airflow at same RPM. Independent thermal solution on both CPU and GPU with a total of 5 heat pipes makes sure that heat doesn't pile up on either CPU or GPU, so that both can deliver its best extreme gaming performance.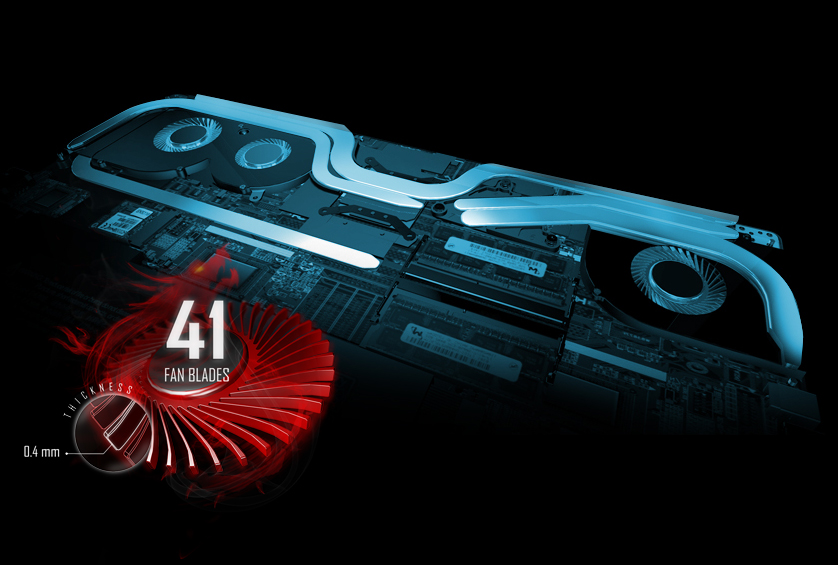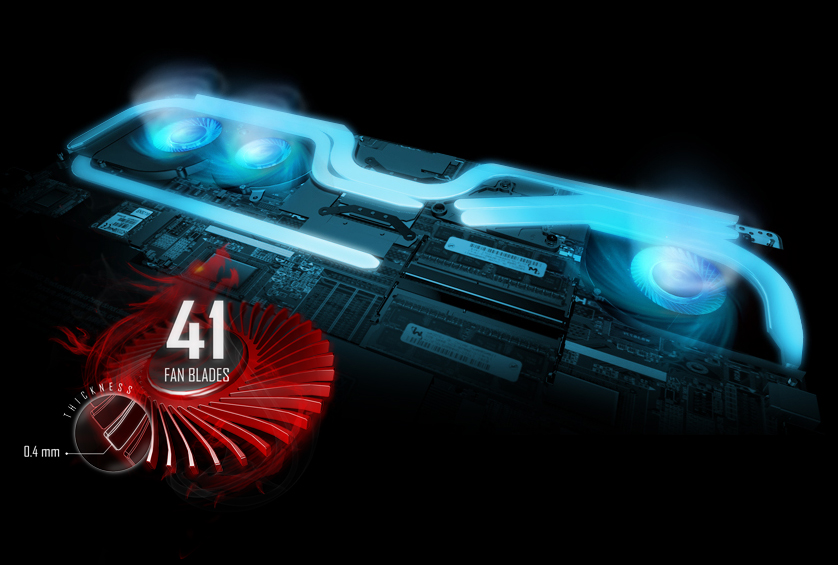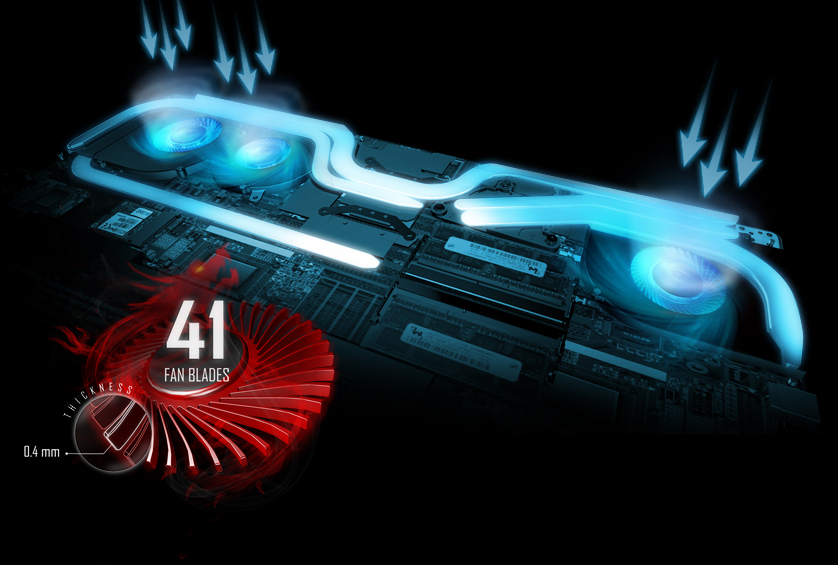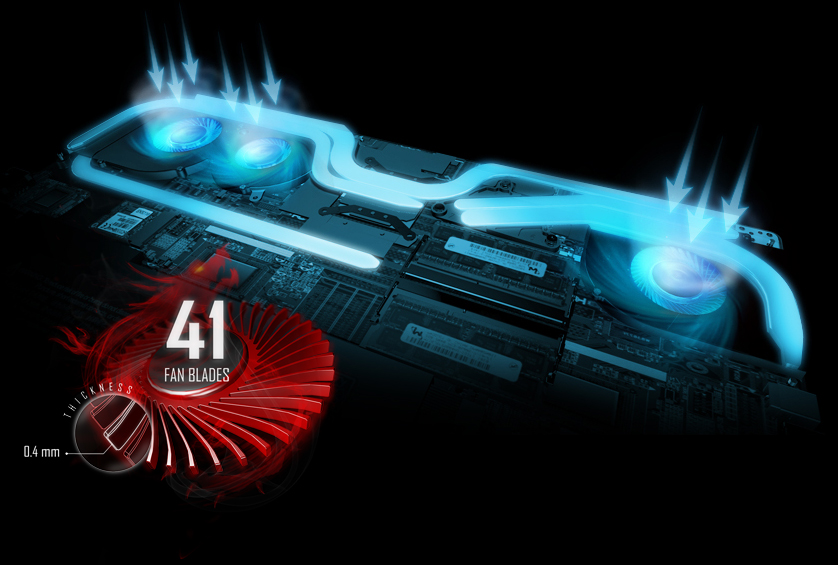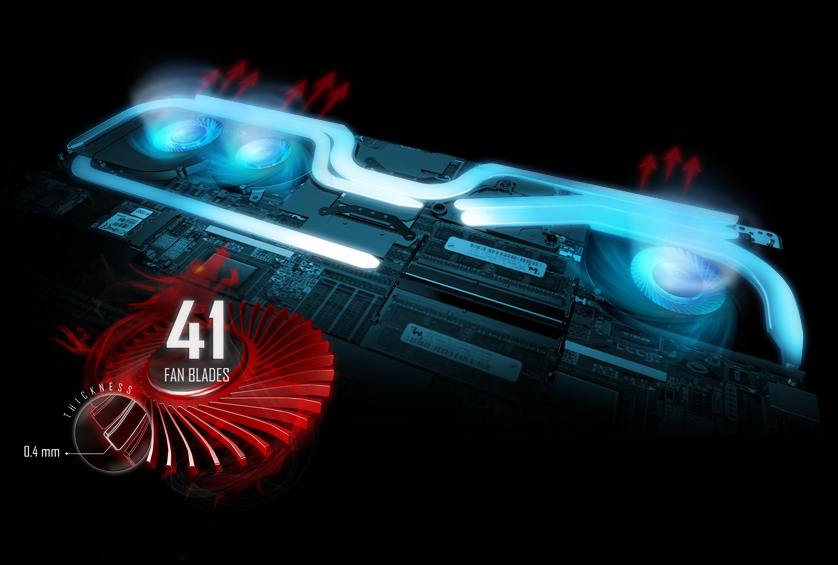 THE ULTIMATE PC GAMING PLATFORM
Get Game Ready with GeForce® GTX.
GeForce® GTX delivers the fastest performance, with the most advance gaming technologies (NVIDIA GameWorks™) and the best gaming ecosystem (GeForce Experience™).
Unleash your gaming dominance with the revolutionary new GPUs that turn your mobile rig into a sleek, powerful gaming weapon. GeForce® GTX 10-Series GPUs have come to laptops, powered by the game-changing NVIDIA Pascal™ architecture to deliver unbeatable energy-efficiency, gaming technologies, and VR immersion wherever you game.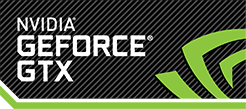 PERFORMANCE
GeForce® GTX 10-Series GPUs give you up to 3X the performance of previous-generation GPUs. They're built with ultra-fast FinFET, the latest high-bandwidth memory technologies, and support for DirectX 12 features to deliver the fastest, smoothest gaming notebook experiences.
THE LATEST GAMING TECHNOLOGIES
These innovative GPUs were created to meet the demands of next-generation displays, including VR, ultra-high-resolution, and multiple monitors. NVIDIA GameWorks™ technologies give you extremely smooth, cinematic gameplay, plus revolutionary NVIDIA Ansel™ that lets you capture 360-degree in-game images and view them in VR.
VR READY
Discover next-generation VR performance on GeForce® GTX 1080 / GTX 1070 / GTX 1060 , the lowest latency, and plug-and-play compatibility with leading headsets—driven by NVIDIA VRWorks™ technologies. VR audio, physics, and haptics let you hear and feel every moment.
NVIDIA'S LATEST GEFORCE
®

GTX 1060 GPU
IS READY TO AMAZE YOU ON MSI GAMING NOTEBOOKS

MSI is the world's 1st gaming notebook to have this latest NVIDIA next gen. GPU solution onboard. Performance of NVIDIA's next generation GeForce® GTX 1060 GPU is expected to improve more than 40% than GeForce® GTX 900M Series. With the innovative Cooler Boost cooling solution and MSI's special gaming features catered for gamers, the NVIDIA's latest GeForce® GTX 1060 GPU shall be able to release its full performance completely on MSI gaming laptops. By offering "one click to VR" solution and a totally immersive and smooth gaming experiences, the new MSI gaming laptops is going to shatter desktop performance cliché and amaze gamers with refreshing point of views on MSI gaming laptops.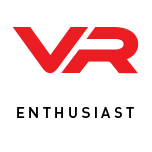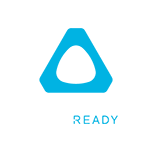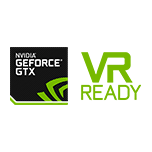 EMBRACE THE ENTHUSIAST LEVEL VIRTUAL REALITY EXPERIENCE
The perfect combination of MSI gaming laptops and Nvidia next gen. graphics (GeForce® GTX 1080 / GTX 1070 / GTX 1060) shall bring you the enthusiast level of VR experience. Certified by both Nvidia and VIVE, MSI is the 1st VR ready gaming laptop brand. We provide an exceptionally smooth, powerful mobile platform for ultimate VR games. Perfect for you to immerse in the amazing artificial world and explore new ways of gaming.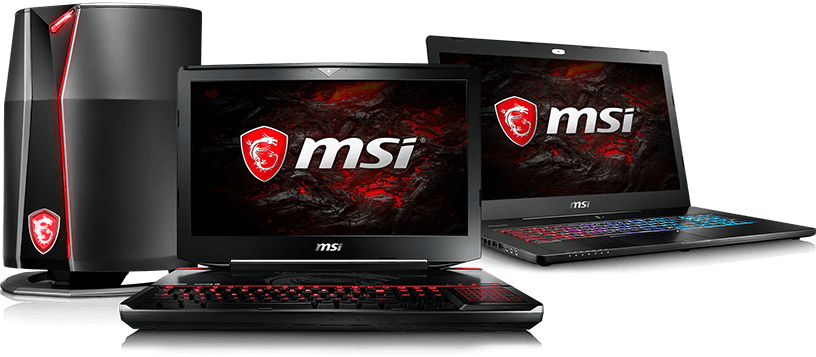 BUTTERY SMOOTH MOTION
Besides a 5ms response time, the 120 Hz refresh rate built-in panel produces up to 120 individual picture frames per second. The buttery smooth motion gives full advantages for gamers in winning.
*This feature may vary by SKU and country.

MULTI-TASK WITH UP TO 4 MONITORS
Expand the vision for extreme gaming experience. MSI innovative Matrix Display supports up to 4 external displays simultaneously (built-in+three external). Multi-task is made possible even during competitive gameplays. Connect the laptop to HDTV display, Matrix Display supports 4K output with a resolution up to 3840 x 2160. MSI Matrix Display technology creates an ideal environment for extreme gaming experience and pleasant multimedia entertainment.
*GS73VR / GS63VR : 3 external displays through 1x HDMI (4K @ 60Hz), 1x Mini DisplayPort 1.2 and 1x Thunderbolt 3
*For Thunderbolt 3, a Type-C to Mini DisplayPort cable is required
OS

Windows 10 Home

CPU

Intel® Core™ i7-7700HQ

CPU Speed

2.8 - 3.8GHz w/ Turbo Boost

Chipset

Intel® HM175

LCD Size

17.3" FHD, Anti-Glare Wide View Angle 120Hz 5ms 94%NTSC

Graphics

GeForce® GTX1060

Color

Aluminum Black

Graphics VRAM

6G GDDR5

HDD (GB)

256GB M.2 SSD +1TB (SATA) 5400rpm

Resolution

1920x1080 (16:9)

Wireless LAN

Killer™ N1535 Combo (2*2 ac)

Keyboard

Steel Series Full-color backlight with Anti-Ghost key+ silver lining

Audio

Nahimic Sound

Speaker

Speakers *4 + woofer *1

Memory

16GB DDR IV (8GB*2) 2400MHz 2 Sockets Max Memory 32GB

Battery

3 cell (65Whr)

LAN

Killer™ E2500 Game Networking

HDMI

1x (4K @ 60Hz) HDMI

Weight (LB)

5.35 lbs

Thunderbolt™ 3

Thunderbolt 3

Bluetooth

BT 4.1

Mini-DisplayPort

mDP v1.2

Card Reader

SD (XC/HC)

USB 3.0 port

3

USB 2.0 port

1

UPC

0824142139455

Webcam

FHD type (30fps@1080p)

Mic-in/Headphone-out

1/1/1 (ESS Sabre HiFi)

UCC-14

10824142139452

AC Adapter

180W

Dimension

16.21"x11.21"x0.77"

Manufacturer Warranty

2 year Limited warranty (Include 1 Year Global)