Détails

AC1900 Wireless Dual Band PCI-Express Adapter

IEEE 802.11AC – The Fastest Wi-Fi Standard, Backwards Compatible with IEEE 802.11 a/b/g/n
1300 + 600 Mbps Wireless Speed – Extreme Speeds to Satisfy All Your Internet Needs
Beamforming – Intelligently Strengthens Wireless Connectivity with Precise Directional Signal Amplification
Triple Antenna Design – Improves Wireless Coverage and Stability
Windows 8 / 8.1 Supported – Download drivers at rosewill.com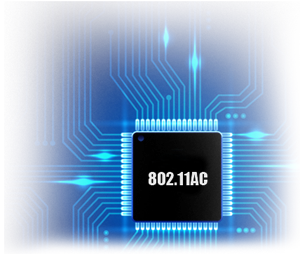 Fastest Wi-Fi Standard
Rosewill's RNX-AC1900PCE uses Broadcom's new generation Wi-Fi 802.11ac chipset to reach ultra-high speeds – up to 1,300 Mbps – through the 5 GHz band, three times faster than 802.11n Wi-Fi speeds. At the same time, this adapter maintains full backward compatibility with all previous Wi-Fi standards (802.11 a / b / g / n), providing high-performance, two-way transmission, all the while ensuring a smooth transition to 802.11ac standards and seamless interconnection with existing devices.

With wireless speeds of up to 5Ghz 1300Mbps + 2.4GHz 600Mbps and advanced MIMO technology, the Rosewill RNX-AC1900PCE provides you with a fast, reliable wireless connection for lag-free online gaming and video streaming. It achieves the best performance with wireless 11ac devices, but also works seamlessly with existing IEEE 802.11a/b/g/n network standards.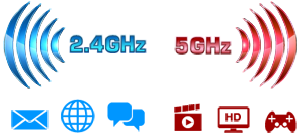 Rosewill RNX-AC1900PCE provides the latest wireless technology allowing the adapter to connect with a 2.4 GHz or 5.0 GHz network. It allows users to experience better 4K ultra HD video streaming and online gaming enjoyment in the 5 GHz band, and to use the 2.4 GHz band for simple internet tasks such as sending e-mails, online chatting or website browsing which means just get Rosewill RNX-AC1900PCE to meet all your internet need.
| | |
| --- | --- |
| Standard Wi-Fi Signal (802.11a/bg/n) | Superior Wi-Fi Technology (802.11AC) |
| Lower efficiency signal | Device-specific connections |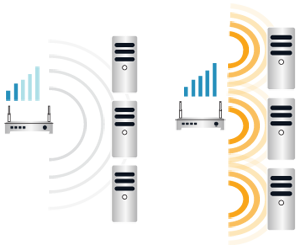 Rosewill RNX-AC1900PCE supports the latest Beamforming Technology which intelligently strengthens wireless connectivity with precise directional signal amplification for extended coverage, increased data-throughput speed, and enhanced stability. Unlike the previous generation of Wi-Fi, Rosewill RNX-AC1900PCE intelligently identifies the locations of wireless routers and directly connects with data transmissions using three external antennas and high-gained beam-packing connection to give the best internet experience to users.

Three High Gain detachable dual band antennas create optimally tuned and wider wireless coverage. With three upgradable dual band antennas, Rosewill RNX-AC1900PCE can provide the perfect placement for ultimate reception and the highest quality Wi-Fi networking which means you are able to get your Wi-Fi signal with longer coverage and enjoy your high speed internet ubiquitously. (Depends on your wireless router speed and coverage)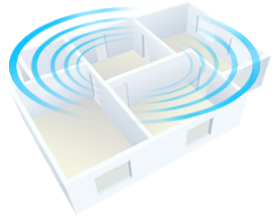 The advanced and stylish heat sink uses high-density aluminum to dissipate heat from the chipset, ensuring the reliability for long time operation. Lower temperatures turn into a more stable connection in all climate conditions, even under the extreme hot temperature, and well-designed ventilation helps to avoid overheating problems and to maintain perfect performance at its highest level.
RNX-AC1900PCE Wireless PCI-E Adapter
3 External Dual Band Antenna
Resource CD
Quick Installation Guide